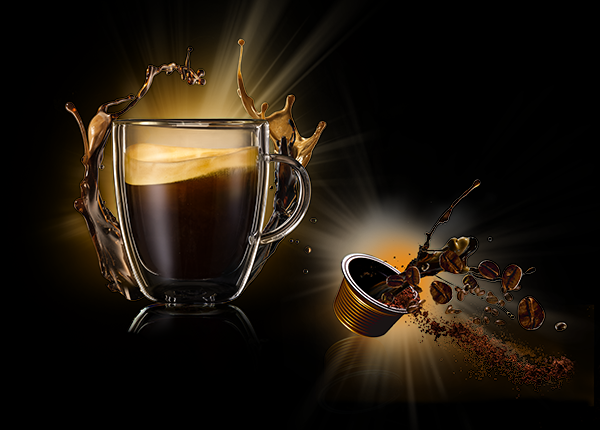 Ritmo
The Lungo Ritmo with its spicy character and harmonious wood and roast flavours gets its unique aroma from the special mixing and gentle roasting of the best Arabica beans from South America and Asia.
Intensity: 5

Recommendation:


Variation: Caffè Freddo
Ingredients for 2:
2 tablespoonfuls of sugar
2 tablespoonfuls of amaretto
2 small amaretti
2 tablespoonfuls of crushed ice
200 ml milk
200 ml whipped cream
300 ml ESPRESTO Furioso (6 capsules)
Preparation time: 10 minutes
Step 1:
Prepare ESPRESTO Furioso as instructed on the packaging. Then dissolve the sugar in the ESPRESTO Furioso.
Step 2:
Add half the amaretto. Pour into a shaker with milk and crushed ice and foam with a hand held blender. Pour into two glasses.
Step 3:
Whip the cream until hard and top off with it. Crumble the amaretti and scatter on the cream. Add the rest of the amaretti.